Resources
Whose public good? The constituencies of the 'baronial' reform movements of 1258-65 and 1311-22
Sophie Ambler
England saw three of the most well-known examples of baronial parties acting for the 'public good', in 1214-17, 1258-65, and 1311-22. These movements were formed on the premise that the 'public good' could not be achieved through royal government (due to the malevolence or ineptitude of rulers and their regimes), and it was necessary for barons to impose reforming measures for the best interests of the kingdom, using force if necessary either to coerce the king or remove him from power. These reforming measures variously aimed at limiting the operation of government within the law, determining the personnel of government, improving government financial administration, and providing access to justice for the wider populace. A large part of the existing scholarship of these movements has focused on the barons' relationship with the king and the dynamic between royal power and baronial authority to suppress or undermine it. Turning attention towards the barons' relationship with the broader populace – the peasantry, free tenantry, gentry and knights – offers an opportunity to raise new questions. These constituencies made up the majority of the 'community of the realm' whose 'public good' was being sought, and whose cooperation was necessary to implement political reform on the ground. For the movements of 1258-65 and 1311-22 there is a weight of judicial evidence revealing how these constituencies interacted with baronial enterprises in the process of establishing reforming programmes – a process that required the use of military force. This evidence reveals a fundamental ethical challenge. If the 'public good' cannot be achieved through legitimate, customary monarchical rulership and its machinery of government, and baronial parties must suppress or remove royal power to impose regimes aimed at the 'public good', then baronial parties cannot draw upon the customary and legitimate forms of authority and the concomitant mechanisms of government by which the broader populace is normally co-opted into the task of government (administratively and militarily). In order to effect change for the 'public good', these baronial parties were therefore forced either to deceive the very populace for whom they purported to be acting or, when this option was untenable, either to win the 'hearts and minds' of the populace or to coerce their cooperation. The extensive use of coercion in the cause of baronial reform has, perhaps, been underestimated – as has is varied shades. Uniting the professed baronial programmes (manifestos, legislation) with the military contexts in which they were implemented reveals how baronial reformers addressed this ethical challenge on the ground, and the ways in which the liberties, legal rights and lives of individuals were weighed against the ultimate goal of the 'public good'.
Political argumentation in the 1150s and 1160s: the example of the Saint-Victor Register
Alice Taylor
What constituted political language in twelfth-century Europe and how was it used on behalf of lay rulers? The question is important: Thomas Bisson (2009) has argued that political justification, political action, was not possible for much of the 12th century because of the dominance of the arbitrary power of lords [Bisson's understanding of 'the political' is of interest here]. Yet political language itself is remarkably understudied in this period—and it is remarkably rich and consistent. And this paper aims to not only reveal and unpack such language but also ask whether there was a separate non-royal political register of communication. It uses the Saint-Victor Register as a case study. Following his retirement as Louis VII's chancellor, Hugh de Champfleury, bishop of Soissons had a register compiled containing hundreds of letters mostly sent either directly to him or to the French king, which now survives in the Vatican Library, and is, happily fully digitised. Many of these letters concern the Alexandrine schism. Yet, although papal and ecclesiastical letters predominate throughout the collection, there are vast numbers of letters in the name of lay rulers, royal, imperial and lordly, often concerned directly or obliquely with the schism. Such letters—rarely studied as a corpus—offer a rare opportunity to unpick not only political argumentation but also the languages of politics. For the purpose of this group, the letter collection provides an opportunity to analyse how lay rulers expressed themselves politically and what kind of ideas about the best kind of social organisation they invoked.
Seconds in Command? Stewardship and Suspicion in Colonial Britain and Ireland, 1100–1250
Beyond (and Before) National Borders in Britain's Historical Thought, 1100–1300
Emily Winkler
My current work considers how writers of history in Britain in the twelfth and thirteenth centuries evaluated good government across national borders. I am interested in how their narratives about relations (between rulers and their nobles) offer insight into their ideas. When evaluating the behaviour of those elites closest to the throne, these writers thought beyond the fact of border, conquest, or nation, and imagined nobles as acting within a field of possibilities beyond these categories. These ideas offer intriguing commentary on the origins and practice of government in the writers' own day.
In particular, I will reflect on writers' views of how desire, duration (e.g. of tenure of a holding, or of an agreement), motivations (e.g. mercenaries who crossed borders: fighting for loyalty, money, self-gain? Traitors or idealists?) and elite relationships relate to their thoughts about government. For the discussion, I will focus on writers working in England whose works remain unprinted and/or untranslated, and are as such minority voices in a discourse largely dominated by national identities. However, their voices offer an intriguing perspective on how medieval writers thought unimpeded by binaries in a colonial world. They also offer a potential comparison to other writers globally, especially those who offered dissenting ideas about how to interpret a contested history of invasion and conquest in a particular place.
Available soon
People
Sophie Ambler
Sophie Ambler is a Reader in Medieval History, Deputy Director of the Centre for War and Diplomacy, and a Research Fellow at The Ruskin at the University of Lancaster. Her research explores political ethics and war in the central and later Middle Ages. This includes books on bishops in the political community of thirteenth-century England and on Simon de Montfort (d.1265), who led a campaign to seize power from the king and establish conciliar government. Her new research, supported by a Philip Leverhulme Prize, explores the experiences, cultures and responsibilities of low-status combatants. She enjoys writing for and speaking to a broad public audience, whether through talks or TV, radio and print. In Michaelmas Term 2022, she is a Visiting Fellow at All Souls College, Oxford.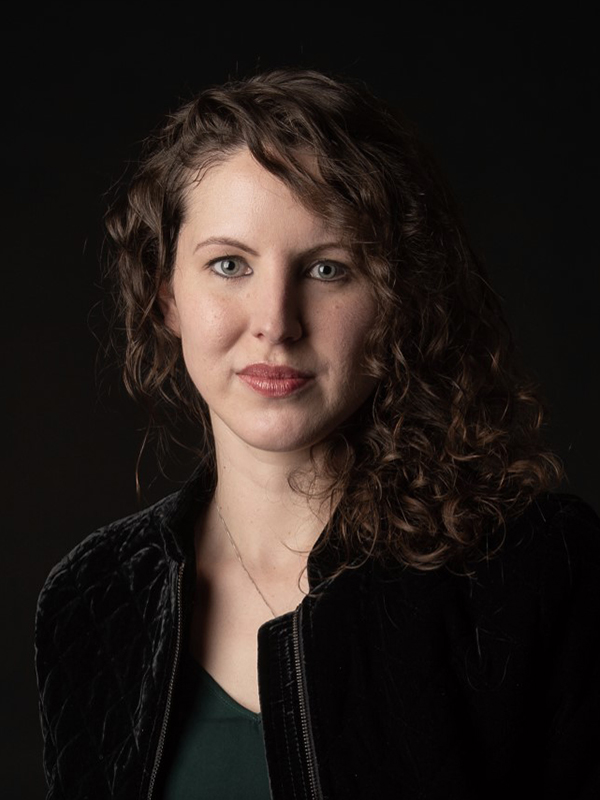 Susannah Bain
Susannah Bain is doctoral candidate at the University of Oxford. Her research focuses on the cities of later medieval Italy and their political and social connections with the wider Mediterranean region. Her doctoral thesis considers the relationship between history-writing and broader contexts of political communication in late thirteenth-and early fourteenth-century Italy. Beyond this, she is interested in comparative approaches to the study of the past and the intersections between the environment and politics.
Mario Lafuente Gómez
Mario Lafuente is a Reader in Medieval History at the University of Zaragoza (Spain). His research interests are focused on war, power, and public finances of the Late Medieval Crown of Aragon. He is the author of Guerra en ultramar. La intervención aragonesa en el dominio de Cerdeña (1354-1355), Zaragoza, 2011; Dos Coronas en guerra. Aragón y Castilla (1356-1366), Zaragoza, 2012; and Un reino en armas. La guerra de los Dos Pedros en Aragón (1356-1366), Zaragoza, 2014. He has edited some books about Economic and Social History and is the author of several papers and book chapters. He is also the author of the chapter about the Crown of Aragon in the volume War in the Iberian Peninsula. 700-1600, edited by Joao Gouveia Monteiro and Francisco García Fitz (Routledge, 2018).
He is the PI of a research project funded by the Spanish Ministry of Science and Innovation which discusses noble rebellion and other political and social conflicts in the Iberian Peninsula from a comparative point of view: Conflicto, rebelión y revuelta social en la Baja Edad Media. Las Coronas de Aragón y Castilla (siglos XIII-XV) (CORE). Subproyecto 1: El Estado dividido. Contestación, conflicto y revuelta social en la Corona de Aragón (siglos xiii-xv). Una perspectiva comparada (PID2021-123286NB-C21).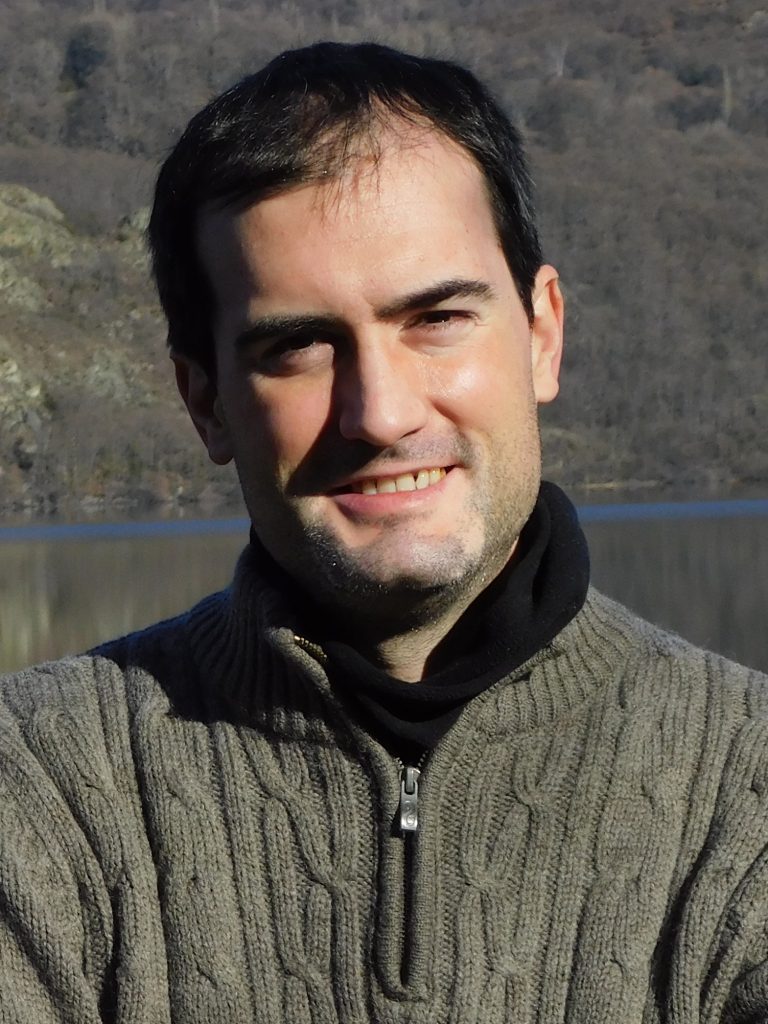 Fernando Arias Guillén
Fernando Arias is a Ramón y Cajal Fellow at the University of Valladolid (Spain). He works on kingship in Castile in the 13th and the 14th centuries. His previous research focused on warfare in the Iberian Peninsula in the Late Middle Ages. Among other books, articles, and book chapters he wrote a monograph on royal power in Castile, The Triumph of an Accursed Lineage: Kingship in Castile from Alfonso X to Alfonso XI (1252-1350), published by Routledge in 2021.
His current research analyses noble rebellions in Castile. He is the PI of a research project funded by the Spanish Ministry of Science and Innovation which discusses noble rebellion and other political and social conflicts in the Iberian Peninsula from a comparative point of view: Conflicto, rebelión y revuelta social en la Baja Edad Media. Las Coronas de Aragón y Castilla (siglos XIII-XV) (CORE). Subproyecto 2. Enfrentarse al rey: rebeliones, estado y cultura de la política en Castilla desde una perspectiva comparada (siglos XIII-XV) (PID2021-123286NB-C22).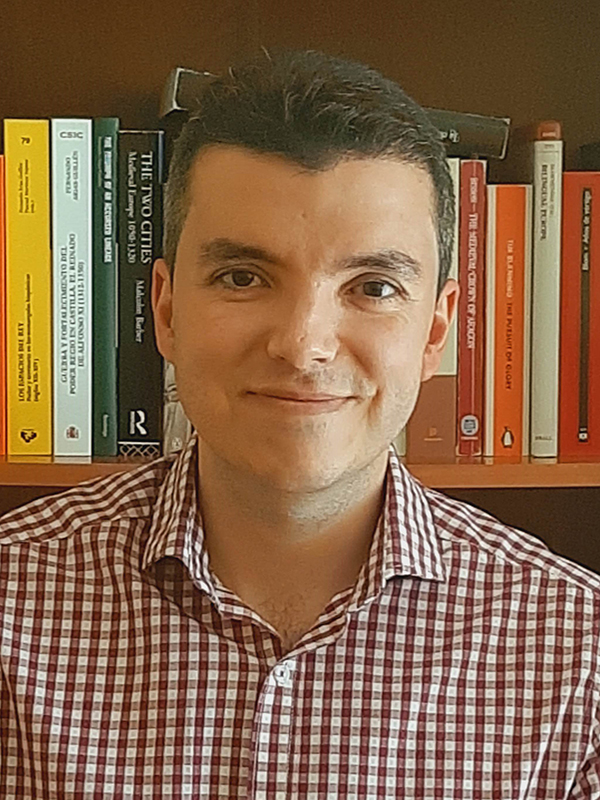 Patrick Hegarty Morrish
Patrick Hegarty Morrish is a doctoral student at the University of Oxford. For his DPhil project he is working on shepherding in the mountains of the south of France from 1150-1350, and how shepherds interacted with their ecologies and with centres of governance. In the context of Noblesse Oblige?, he is interested in how elites—whether associated with centres of lordly or governmental power, or both—perceived and experienced mountain environments, how elites and government institutions attempted to control shepherding populations, how successful they were in doing so, and what relationships elites developed with shepherds along the way.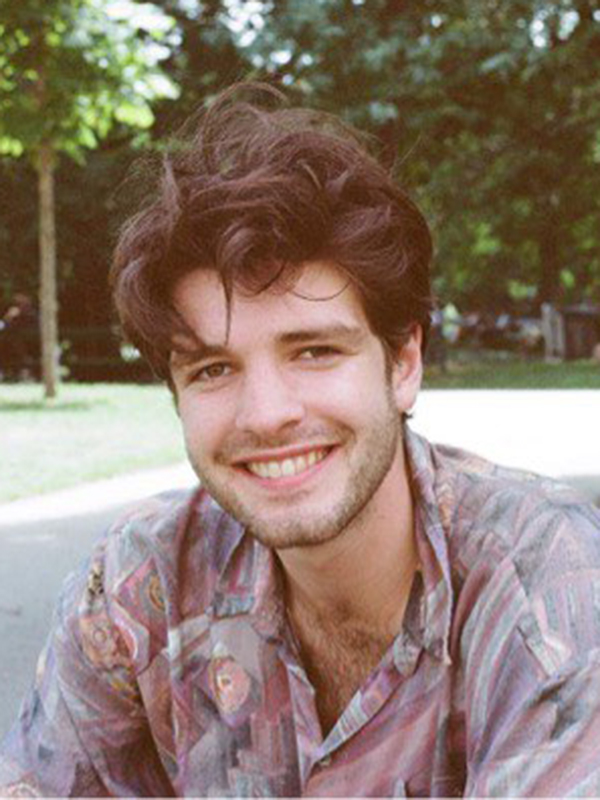 Lars Kjær
Lars Kjær is Associate Professor in Medieval History at Northeastern University London. He works on elite culture and political life in Europe in the central middle ages. His previous work includes studies of memories of the viking age, of the crusading movement and of rebellions, religion and politics in medieval England and Denmark. His first monograph, The Medieval Gift and the Classical Tradition: Ideals and the Practice of Generosity in Medieval England, 1100-1300 was published by Cambridge University Press in 2019. In 2022 he published Valdemar den Store: Borgerkrigens barn with major Danish publisher Gad. It is the first biographical study of one of Denmark's most important and controversial medieval kings, Valdemar I 'the Great' (r. 1157-1182).
He is currently part of the research project Ambiguities of Hospitality: Intercultural Integration and Conflict in Host-Guest Relations financed by a grant from the Swedish research Academy. Other current work includes studies of the medieval aristocracy's engagement with ideas about the holy and the right order of the world, and a political history of medieval Denmark, 1086-1286. It explores the changing relationship between crown, aristocracy, and people between 1086, when Denmark's proto-martyr, Cnut IV, was killed by rebellious peasants, and 1286, when his successor, Erik V Klipping, was murdered by an aristocratic conspiracy.
Gregory Lippiatt
Gregory Lippiatt is a lecturer in medieval history at the University of Exeter. His research concentrates on the political role of the Francophone aristocracy settled around the Mediterranean during the thirteenth century and their interaction with contemporary reform initiatives. Among articles, book chapters, and edited collections, he has published a monograph on Simon of Montfort, leader of the Albigensian Crusade (1208–1229) and is currently preparing a critical edition and analysis of the Statutes of Pamiers (1212).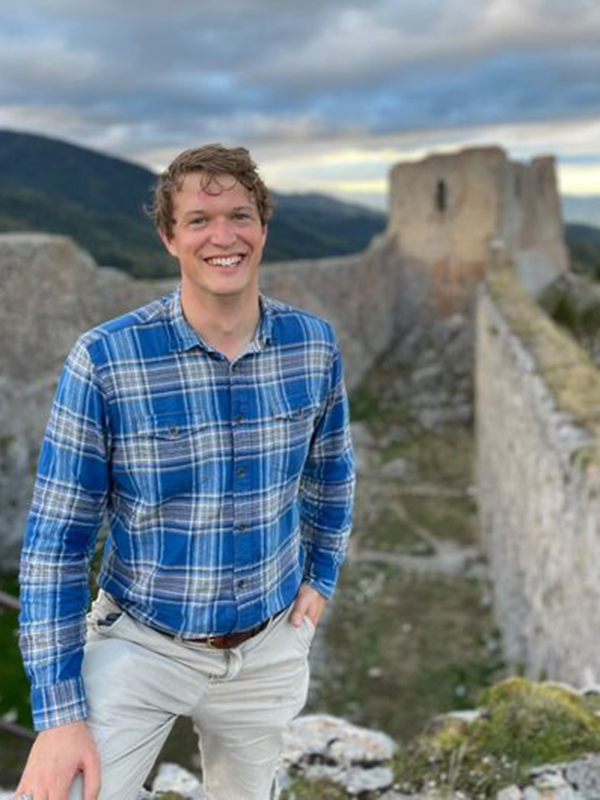 Alice Taylor
Alice Taylor is Professor of Medieval History at King's College London. She works on law, politics and state formation in the high Middle Ages in Europe, and she is currently writing a book on politics and political language over the long twelfth century. Her previous work focussed on law and government in medieval Scotland, figuring out how the complex manuscript tradition of medieval Scots law changed our understanding of the form of royal government in the kingdom. She has been awarded the Royal Historical Society's Whitfield Prize in British & Irish History and the Philip Leverhulme Prize for History.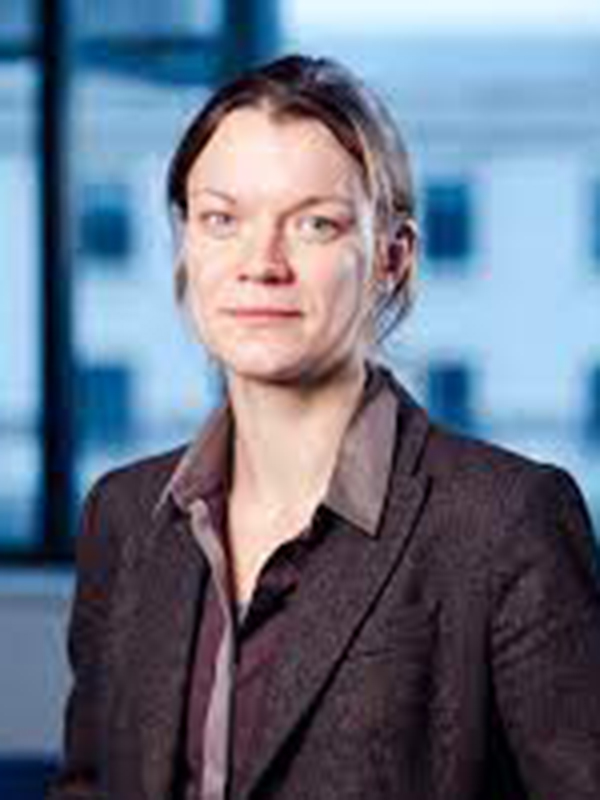 Emily Winkler
Emily Winkler is a Lecturer in Medieval History at St Edmund Hall & Hertford College, University of Oxford. She is a cultural historian of medieval Europe. Her research interests range widely across the high medieval past, including historical writing, history of ideas, emotion and health, society, political thought, and material culture.
Her current work considers how writers of history in Britain, Ireland, and northwestern Europe (1100–1300) evaluated good government across national borders. She is particularly interested in questions around stewardship, care and custodianship in government, and ideas about shared lordship or governing on behalf of another. Her work explores writing about nobles and their relationships with rulers, especially in cases of contested agreements, disputed territories, and challenges to loyalty. Medieval writers working in a colonial world offer an intriguing comparison to other writers globally, especially those who offered dissenting interpretations of a conflicting history of lordship, invasion, or conquest in a particular place.
The author and editor of several books on medieval history, Emily recently completed a research fellowship at Oxford as Principal Investigator of an Arts and Humanities Research Council project, with Co-Investigator Nia Wyn Jones (Bangor). She and Nia are writing a book based on the project about historical thinking in England and Wales and Britain's Roman past. Emily earned an interdisciplinary degree in Medieval and Renaissance Studies, History, and Classics from Dartmouth College (USA), and an M.St. in Medieval Studies and D.Phil. in History from the University of Oxford.